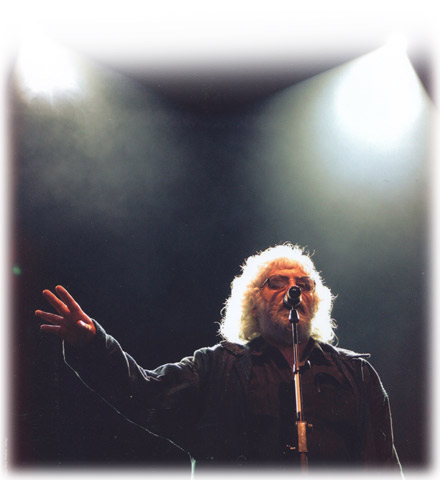 SOME strong and vibrant Gaelic voices were heard in the Persian Tent at St John's this morning, with a Gaelic-themed poetry reading for the Festival of Spirituality and Peace.
Jim Carruth
, founder of the
Old MacDonald Had a Farm in Africa
project, started the session with, true to his roots, a series of farming poems linked by the theme of harvest -- ranging from his own recollection of being forced to help bring in the harvest as a child despite a hay allergy to the imagined experiences of a teenage girl at a harvest dance.
South Uist-born newcomer poet
Niall Campbell
came next with some poems from his pamphlet
After the Creel Fleet
and some new poems -- including, following Jim Carruth's example, a harvest poem.
Finally,
Aonghas MacNeacail
, Scotland's foremost Gaelic poet, changed the tone with a trilingual poetry reading in English, Scots and Gaelic, including a Scots haiku. Aonghas, in his introduction, briefly touched about the overlapping threads that bound the poetry reading together, such as themes of harvest, countryside, and culture-clash.
Also binding the poetry reading together was
Patsy Seddon
, acclaimed clarsach player, with love songs, dance tunes, and songs about trousers.
The final Poetry in the Persian Tent will be tomorrow morning (Sunday 26th August) at 11am, with your last chance to hear some poetry while supporting a great cause. The price is £10 (£8) on the door.
-------
(c)
Katie MacFadyen
is reading Classics at the University of Edinburgh. She has been a media intern for the Festival of Spirituality and Peace, and a regular contributor to
Spirituality & Peace News
.